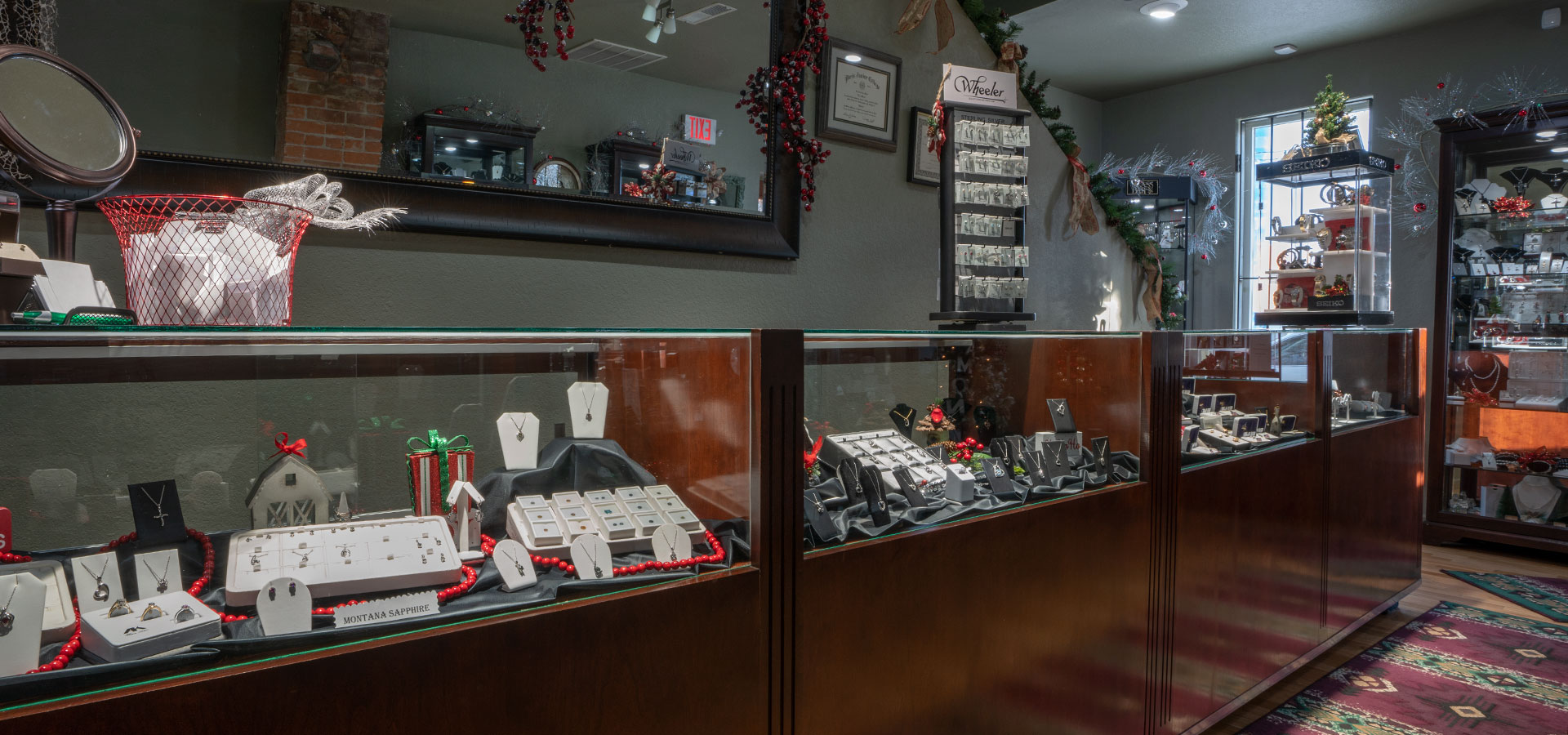 CUSTOM JEWERLY
DIAMONDS
GOLD
WATCHES
JEWELRY REPAIR
APPRAISALS
Tara Moore, owner of La Casa Diamonds and licensed goldsmith since 1985, has been creating custom jewelry designs and providing jewelry repair services in Miles City to all of southeastern Montana since 2000.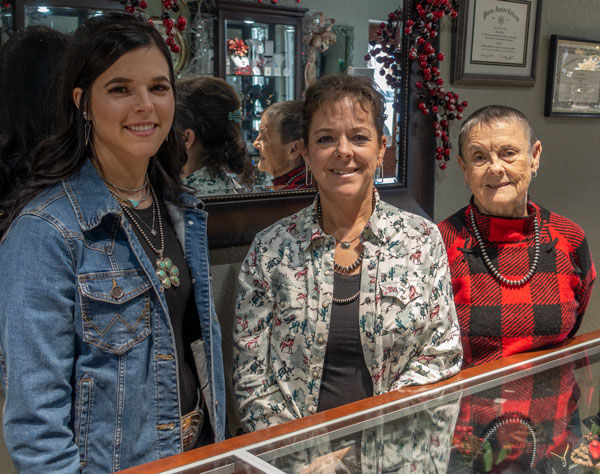 Tara invites you to visit the jewelry store at 23 North 8th Street in Miles City, Montana during business hours: Monday through Friday 9AM-4PM.
Appointments for special, private showings can be made by contacting Tara at 406-234-1224.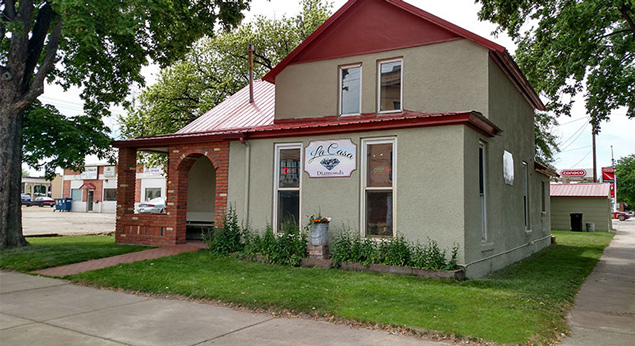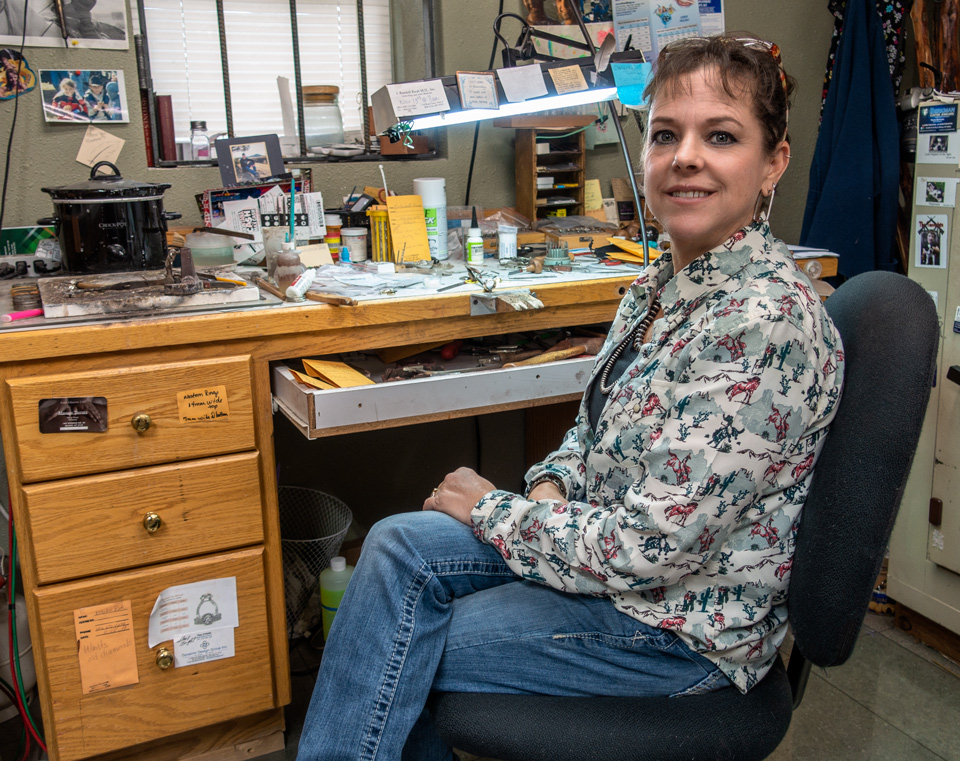 Tara Moore, Certified Goldsmith
Tara designs unique jewelry pieces using precious metals such as yellow, white and rose gold and platinum to accentuate the natural beauty of the stones they cradle. These pieces are highly sought after works of jewelry art.
If you are looking for that one-of-a-kind wedding set, Tara will work with you, incorporating your ideas into a totally unique, beautiful piece. Tara can also create an elegant ring or pendant from heirloom pieces passed down to you from family members.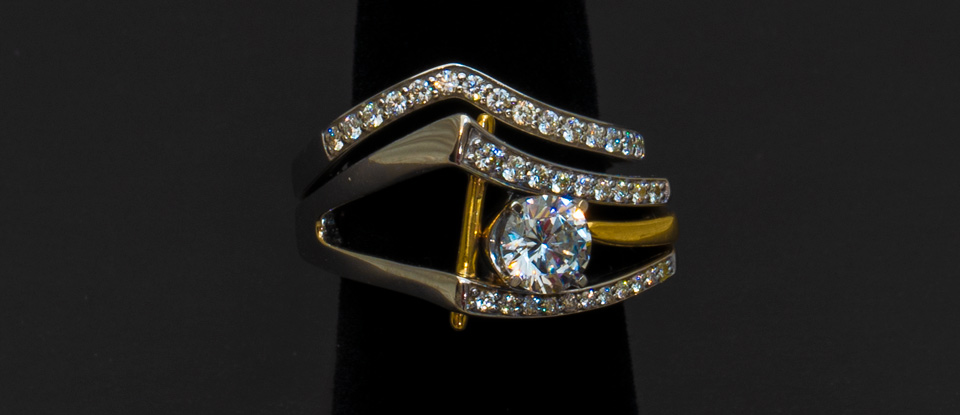 La Casa Diamonds also offers a wide variety of watches, necklaces, pins, brooches, earrings, and unique clocks.
Tara and Paige will provide you with purchase ideas that satisfy any budget, from the beautifully simple and understated, to the most extravagant investment jewelry and gemstone pieces.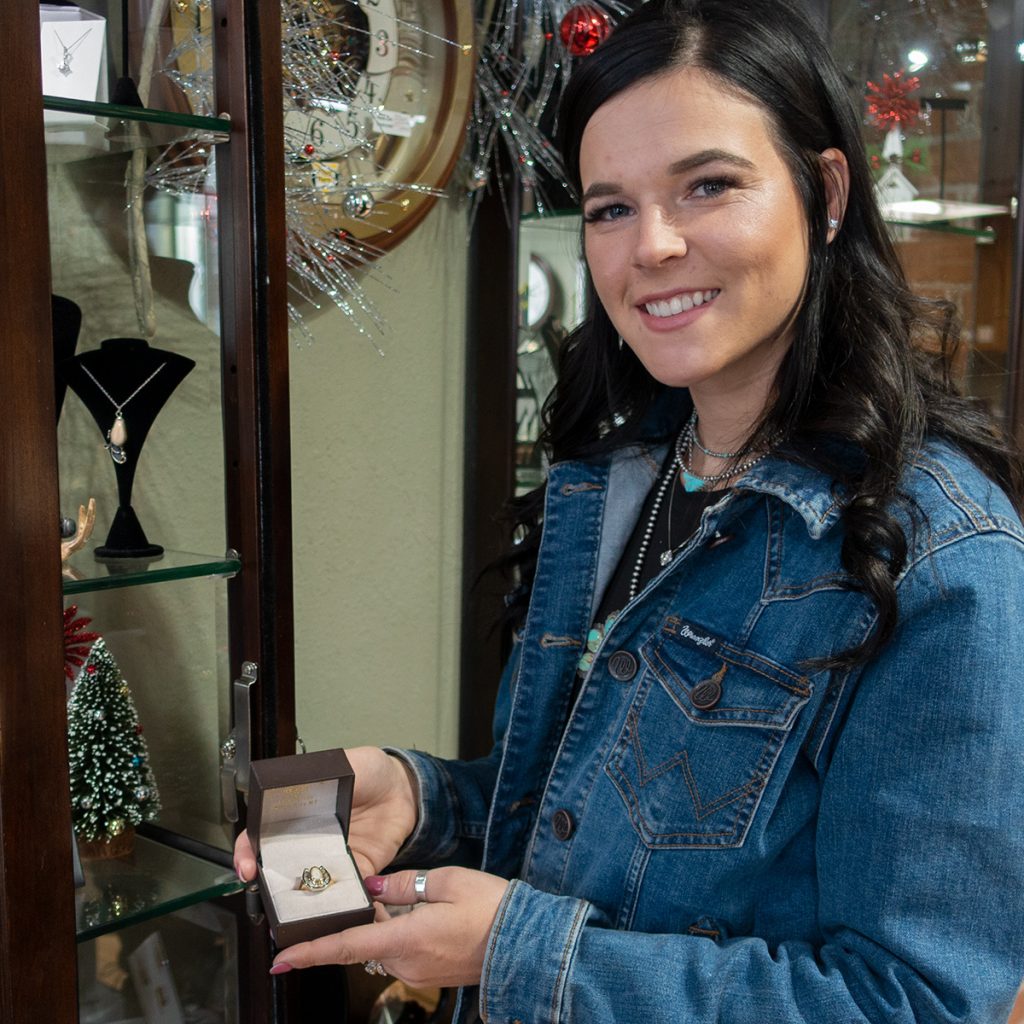 La Casa Diamonds has earned a reputation for providing their customers with quality workmanship on their in-house jewelry repairs. At La Casa Diamonds, we welcome repairs of all types. We can make invisible repairs on everything from ring resizing to gem replacement to closure enhancements.
If you are looking for a Certified Goldsmith that can take care of all your jewelry needs, you can find her at 23 North 8th Street in Miles City, Mt. La Casa Diamonds is housed in Miles City's oldest home, which has been newly renovated into a charming and enchanting jewelry store. La Casa Diamonds can help you make that instore purchase that will perfectly fit your budget and is regionally known for their ability to perfectly match jewelry to the occasion and the wearer. La Casa in Spanish means "the house." La Casa Diamonds uniquely showcases the beauty of our many jewelry and gemstone offerings.
If you are wanting to choose your own gemstones, La Casa Diamonds offers "Stone Shows" presented by a certified gemologist. These are a fun nights out for everyone.
The coffee pot is always on at La Casa Diamonds! This unique store in an historic location offers an attractive, comfortable place to visit with friendly faces, whether you are there to make a purchase, or just visit with old friends.
Stop by La Casa Diamonds soon and make us your go-to place for all your jewelry needs!